Our Key Stage 3 Mantra is "Do your best and mind your manners!"

At Key Stage 3 we provide a broad and balanced curriculum working on the skills to prepare students for Key Stage 4 and life after St Joseph's. When your child joins us in Year 7, for most subjects they will be in set classes with students of the same ability. This allows them to be challenged whilst learning, encouraging them to achieve their best results.

On this page you will find information about what children learn in KS3, assessments they will undertake, how ability sets work, and the transition from Year 8 into Year 9. There are also some helpful Year 7, 8, and 9 revision booklets that you can download to help with your learning outside of school hours.
---
Key Stage 3 Curriculum
During Year 7 and 8, in addition to the core subjects of English, Maths and Science, pupils will study Religious Education, Geography, History, French, Spanish, Art and Design, Food Technology, Music, Computing, Performing Arts, and Physical Education. Additional literacy and numeracy lessons are provided for students who may need extra support in these areas.

For a detailed overview of everything pupils study while at St Joseph's, please see our curriculum maps.
Assessment
Assessment for Learning (AFL) in KS3 takes place within both theory and practical lessons across the school. With our school system of 'What Went Well' (WWW) and 'Even Better If' (EBI), and 'My Response Is', (MRI) students are able to identify their strengths and through using the success criteria understand what they need to do to improve their performance further and act on the advice given.

AFL is used via peer marking, self-assessment, marking of classwork, homework and assessments. At the end of each half-term students will be given a formal assessment of their learning to allow them to see if they are on target.
What Parents Can Do to Help
To help with your child's learning, regularly check their planners and exercise books. Talk through their classwork/homework with them ensuring that they fully understand the teacher comments provided. Finally, ensuring that your child is not off school unless it has been authorised as attendance has a major impact on your child's learning.
Setting at Key Stage 3
We want to ensure that all of our pupils are receiving the appropriate challenge and pace for their learning. As such we set all students according to their ability from the beginning of year 7.

As part of the induction day in the summer term prior to joining St Joseph's, all year 6 pupils will take CATs tests. These are standardised tests that offer reliable results on the results on the pupils cognitive ability. Reviewing these results in combination with key stage two attainment data, we determine the beginning sets for year 7.

Throughout the key stage, the sets are reviewed twice throughout the year with changes taking place at the start of January and then at the start of September each year. The changes that are made are based on a meritocracy where the highest achieving pupils are in the higher sets and those students requiring more support are in the lower sets which are smaller in number resulting in a more suitable teacher:pupil ratio.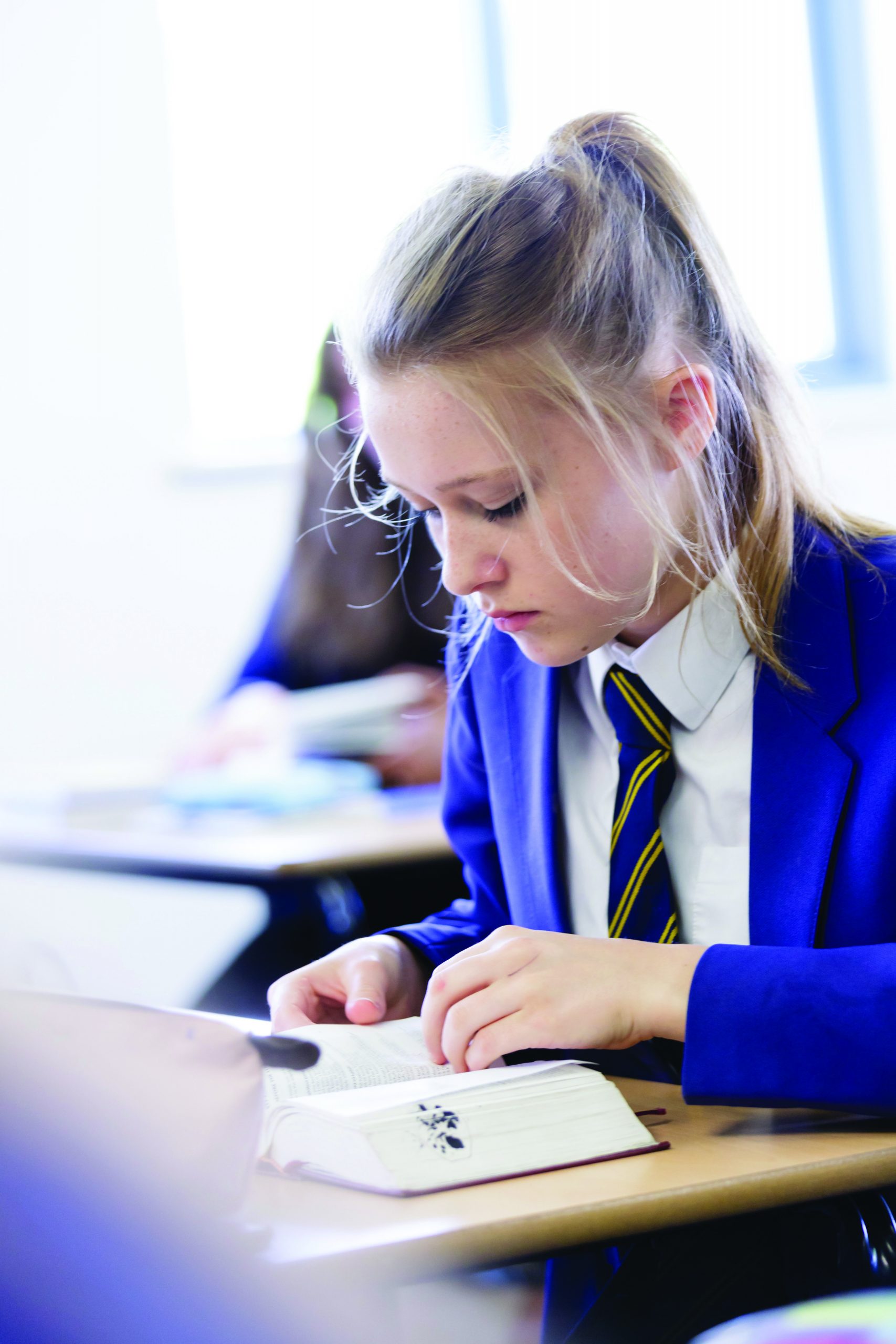 ---
KS3 End of Year Exams
In the final term, all pupils will take end of year exams and will receive input on how best to prepare to succeed in these assessments. Revision booklets will be circulated nearer the time.
Just for Fun!
Find below booklets for pupils to take on additional learning, just for fun! These booklets include delicious recipes, graphics and product design projects, and fun things to make with textiles.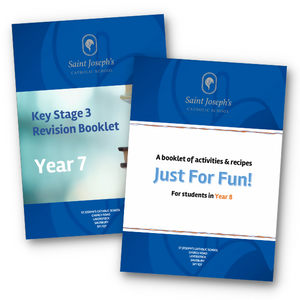 ---
During the final term of Year 8 and the beginning terms of Year 9, pupils give serious thought to the 4 subjects that they would like to study at GCSE. This is a deliberate action to engage pupils and enable pupils to really enjoy their subject and learn the depth of their subject. The curriculum model allows students to choose 4 subjects in addition to the core Maths, English, Science, PE, RE and PHSE (Personal, Social and Health Education) lessons.
Discussing Your Choices
As part of this exploration, Mr McGuinness holds individual meetings with parents and students to discuss their choices. It is somewhat unique to our school that we offer these personalised meetings with every pupil and parent. Parents being actively involved in this process at all stages helps to foster open and supportive communication to help ensure the best possible outcomes.

These discussions will examine the course outline of each subject; what is required from the student; coursework and examination information; along with future career pathways with this subject. This process is designed to ensure that each pupil is confident in their choices, understands the deep learning needs of each subject, and that they are matched to the next stages of education when eventually moving into Key Stage 5.
Choosing Your Subject Options
As a school, we strongly recommend that our pupils take all of the subjects that make up the English Baccalaureate (EBacc). This means either French or Spanish AND History or Geography. It is widely recognised and considered to be a comprehensive and wide-ranging collection of subjects to help facilitate the next stages of education.

We do, however, recognise that this route may not always be the right one for each pupil with already clear direction, hence options are structured in such a way to allow pupils a free choice. This ensures equity of delivery, with all pupils having equal access to subjects.

The options are designed to stretch and challenge pupils and to meet the demands of the local labour market. Our Career Mark Gold award is recognition of our work to understand the needs of the local area, and our pupils, with careers meetings available to all pupils as required.

Pupils are offered a mixture of practical and academic subjects from all areas of the curriculum. Within the option subjects, the school offers a range of different accreditation routes including academic and vocational options. This gives every pupil a broad and balanced curriculum, but still offers a flexibility to maximise the outcomes achieved by each individual. This model also maintains the widest possible choice for progression routes Post-16 as every pupil will have a greater range of subjects on which to choose future opportunities for education and training.
Can I Change My Mind?
Early in the GCSE course, pupils are, with consultation and considering the best interests of the pupil, able to move between subjects within option blocks thereby ensuring that they are satisfied with their option choices at the start of KS4. The focus on deeper learning and understanding of the 'Big Ideas' in each of the chosen subjects allows pupils to cement their decisions on options choices ready for the examined syllabus at the beginning of KS4.