This course aims to develop candidates' creativity, personal growth, self-confidence, communication and analytical skills. It promotes pupils' involvement in, and enjoyment of, drama as: performers, devisers, directors and designers. It provides opportunities for pupils to attend professional and community dramatic performances and to develop their skills as informed and thoughtful audience members.
Through the study of this specification, pupils will be given opportunities to participate in and interpret their own and others' drama. They will investigate the forms, styles, and contexts of drama and will learn to work collaboratively to develop ideas, to express feelings, to experiment with technical elements and to reflect on their own and others' performances.
By studying GCSE Drama, pupils will learn more about the subject and its contribution to social and cultural commentary and will come to appreciate that drama, whether intended for audiences or not, provides significant opportunities for expressing cultural and personal identity.
The course suits pupils who have a strong interest in drama, enjoy performing and working as part of a team.
Component 1: Devised Performance - 40%
This is a devised performance. There are 60 marks available in this component. It is broken down into three tasks. Task one is a practical performance marked out of 15. Pupils will devise a performance based on a theme, linked with a practitioner or genre. Task two is marked out of 30 and is a portfolio of evidence that is created during the rehearsal process. Task three is an evaluation that is marked out of 15 and is assessed after the performance.
Component 2: Performance from a Text - 20%
This is a performance from a set text. Pupils will be asked to perform a scene from a published play. The performance is externally assessed in Year 11.
Component 3: Written Examination - 40%
Pupils will sit a 1½ hour written examination. They will be assessed on their ability to analyse one set text as an actor, designer and director. The text will be explored practically in the lead up to the exam. The second part of the exam requires analysis and evaluation of a given aspect of a live theatre production seen during the course.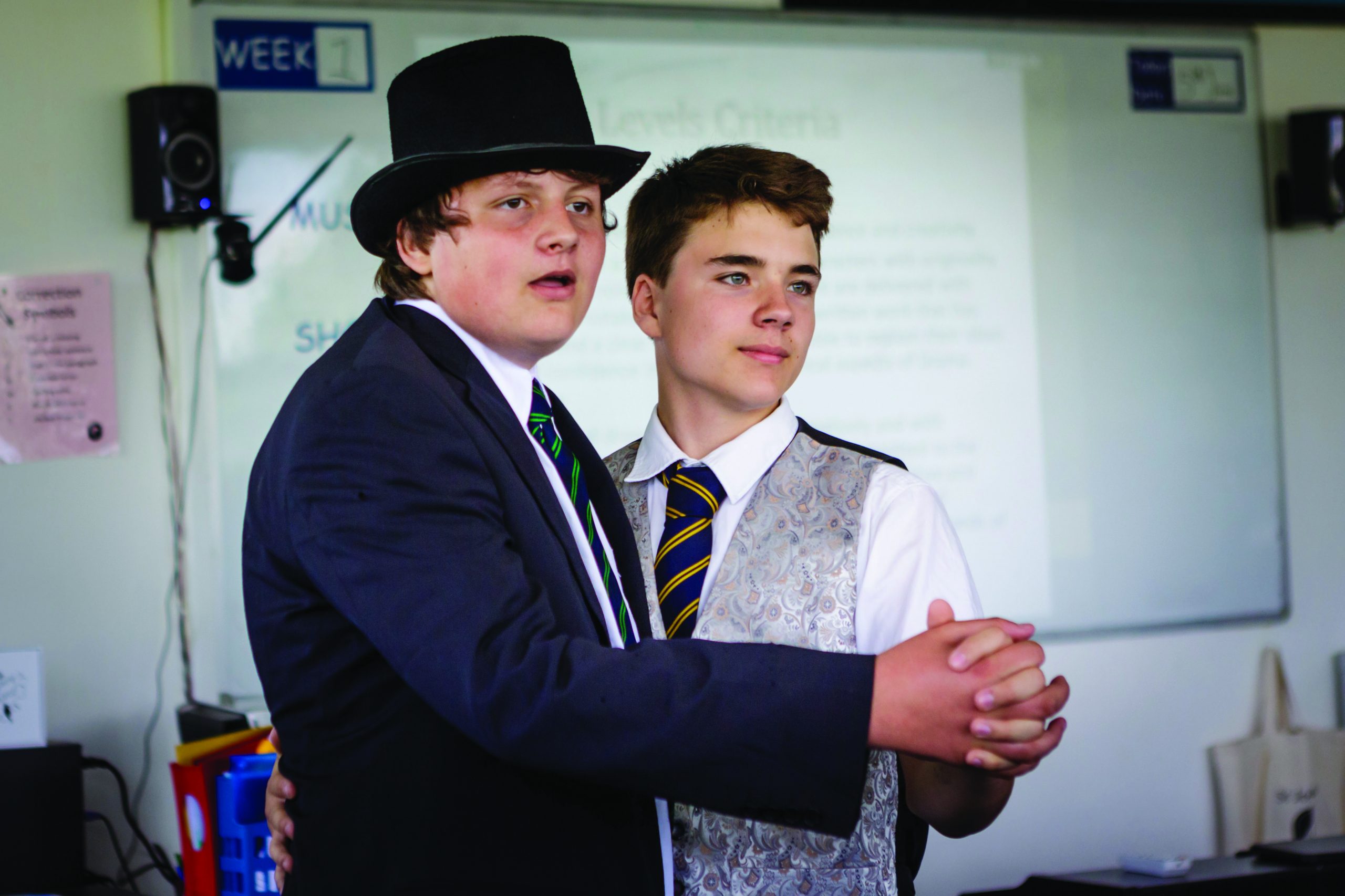 Subject Contact:
Mrs. Blake
Post-16 Academic:
A Level Drama
A Level Theatre Studies
A Level Dance
A Level Film Studies
BTEC Level 3 Performing Arts
BTEC Level 3 Music Technology
Post-16 Employment:
Arts Administration
Theatre Management
Music and Drama Production
Teaching
Journalism
Human Resources
Publishing
Marketing & PR
Film & TV
Radio
Highly valued by most employers