What is Safeguarding?
Safeguarding can be defined by promoting the health, safety and welfare of all pupils
We invite all parents/carers and pupils to regularly check the Safeguarding tab on our website so they are aware of the different avenues of support available in helping to keep children safe.
Key Staff
Designated Safeguarding Lead - Mr Bazen
Deputy Designated Safeguarding Leads - Mrs Ridley, Mrs Snell, Mr Bartel & Miss Brignall
safeguarding POLICY
Our school policy for safeguarding and child protection:
Contacts
These email addresses are monitored during term time and can be used to quickly notify the school of safeguarding and bullying concerns:
All pupils have been informed that they should speak with their 'go to' person (i.e. their Form tutor) or a member of staff they trust if they have any concerns about the safety of themselves or a fellow pupil.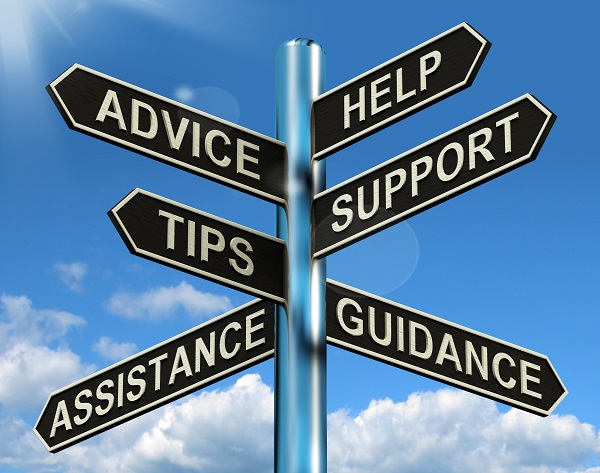 Useful links & resources for pupils and parents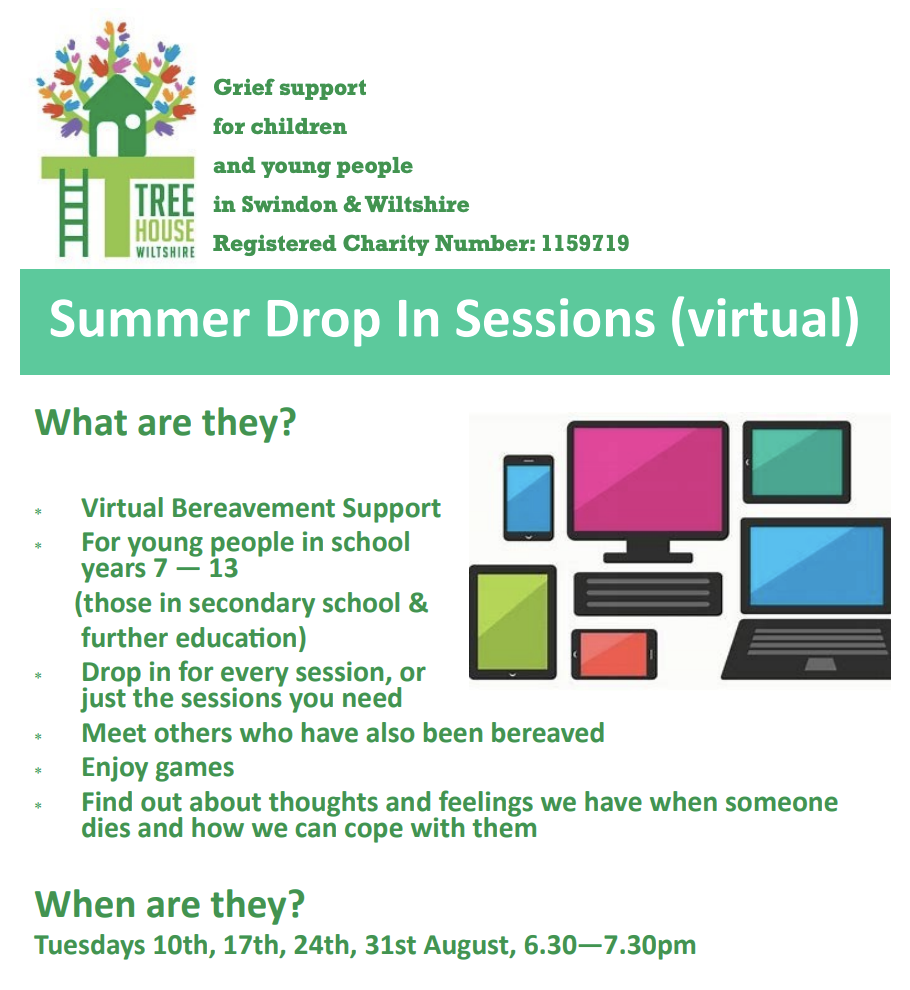 Bereavement support - Summer Drop-In Sessions
Wiltshire Treehouse are holding some virtual drop in sessions for young people who need additional bereavement support over the summer holidays.
Please click the image or the button below to see the flyer for more details. The sessions are suitable for bereaved young people in secondary school or further education (up to 18yrs old).
Young people can attend every session, or just when they feel they need a bit of extra help.
Any students who would like to join just need their parent/guardian to complete this form.
summer drop-in sessions flyer
Bullying & Hate
Stop Hate UK
Stop Hate UK is one of the leading national organisations working to challenge all forms of Hate Crime and discrimination, based on any aspect of an individual's identity. Stop Hate UK provides independent, confidential and accessible reporting and support for victims, witnesses and third parties.
Show Racism the Red Card
Show Racism the Red Card, the campaign that uses top footballers to educate against racism.
Anti-Bullying Alliance
The Anti-Bullying Alliance (ABA) is a unique coalition of organisations and individuals, who work together to stop bullying and create safer environments in which children and young people can live, grow, play and learn.
Bullying UK
Listening, supportive and non-judgemental.
Covid-19
COVID-19 support tool for parents
A brand new support for COVID-19 support tool for parents; the downloadable resources are supported by videos and advice and guidance that can be accessed via the support tools tab in the top right.
See, Hear, Respond Support Hub | Barnardo's
See, Hear, Respond is a service provided by Barnardo's and a group of national and local community-based organisations in response to Covid-19.
County Lines
'County Lines' Advice for Parents and Carers
County lines involves the transportation of illegal drugs from one place to another, usually across different counties. While most young people will not become involved in county lines, it is important that you are able to recognise the signs and know how to protect your child.

Fearless.org - Working Against County Lines
Download educational resources on County Lines. This resource is excellent for educating young people on recognising the signs of this issue and how to report it.
General Safeguarding & Other Resources
Wiltshire Safeguarding Children Board
Wiltshire Safeguarding Children Board is a statutory multi-agency board made up of representatives from the Local Authority, Police, Health Service, Probation Trust, Youth Offending Service, the Voluntary Sector and others.
NSPCC Learning
Find out how you can keep children safe from abuse and other dangers, both online and in the physical world. There are also resources specifically related to keeping children safe during Covid-19.
Family and Community Learning - Work Wiltshire
Courses are funded by the Education and Skills Funding Agency. Courses are no cost to you if you are 19+, have been a resident in UK/EU for 3+years, have less than 5 GCSEs grades A-C, in receipt of benefits, a service family or you may have other issues that joining a course could help you with.
Kooth
Free online support for young people.