We are proud to serve a delicious variety of freshly prepared food, snacks, and drinks daily from our canteen. Our dedicated kitchen staff work hard to ensure everybody is catered for.

The school has recently introduced a cashless catering system to help reduce queue times and to remove the need for children to have cash with them in school. Parents can pay online in advance for their child's meals using the school gateway app. Children are given a unique card to use in the canteen.

Please note: Food prices are subject to change from 1st February 2022.

Please see a selection of our daily food menu below!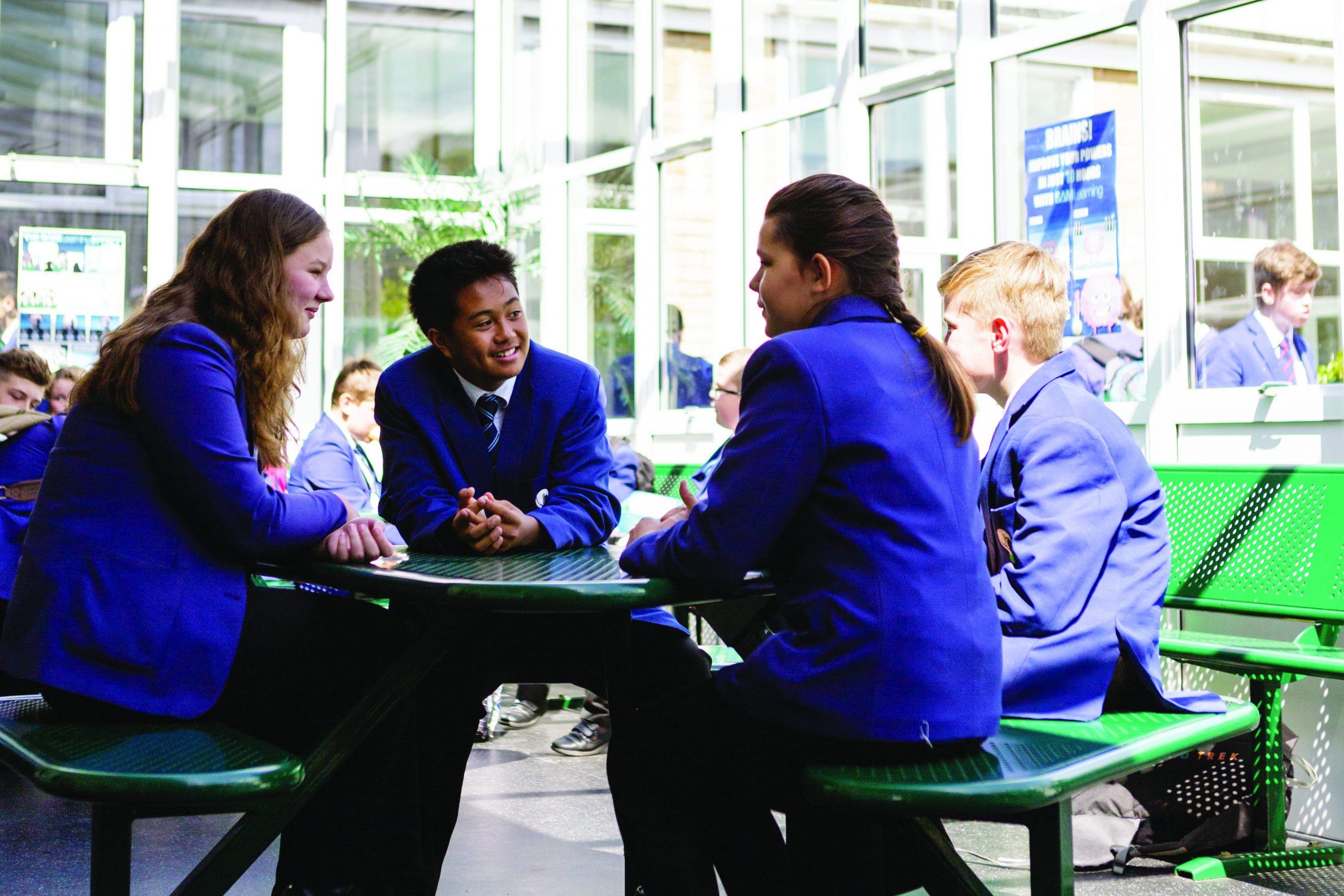 Breakfast
Before school opens, choose from a selection of pastries, fresh fruit, pancakes, sausage, bacon, eggs and hash browns. We also have natural yoghurt and porridge available.
Morning Break
A choice of pastries, fresh fruit, breakfast muffins, homemade cake, doughnuts, and other snacks are available during morning break time (10:55–11:15am).
Grab and Go
We provide a range of grab and go options, including:
Sausage rolls
Bacon & cheese turnovers
Freshly filled paninis, baguettes and sandwiches
Pizza
Burgers (beef burger, cheese burger, chicken fillet burger)
Vegetable samosas/pancake rolls
Spicy chicken wings
There is a wide offering of drinks available, including fruit juice, flavoured water, Oasis and Yazoo milkshakes, priced from 50p.
Hot Meals
We also serve a variety of hot meals at lunchtime, including:
Pasta (e.g. Lasagna, pasta bolognese, macaroni cheese, mushroom pesto pasta, chicken & bacon carbonara)
Curry (e.g. Chicken curry, cauliflower & butter bean curry, katsu curry)
Teriyaki chicken
Chicken kebabs
Fish and chips
Fish finger & chip focaccia
Chilli beef
Scampi & chips
Roast lunch
Shepherd's pie
This Term's Menu
This menu is available from 26/06/2023 – 20/07/2023.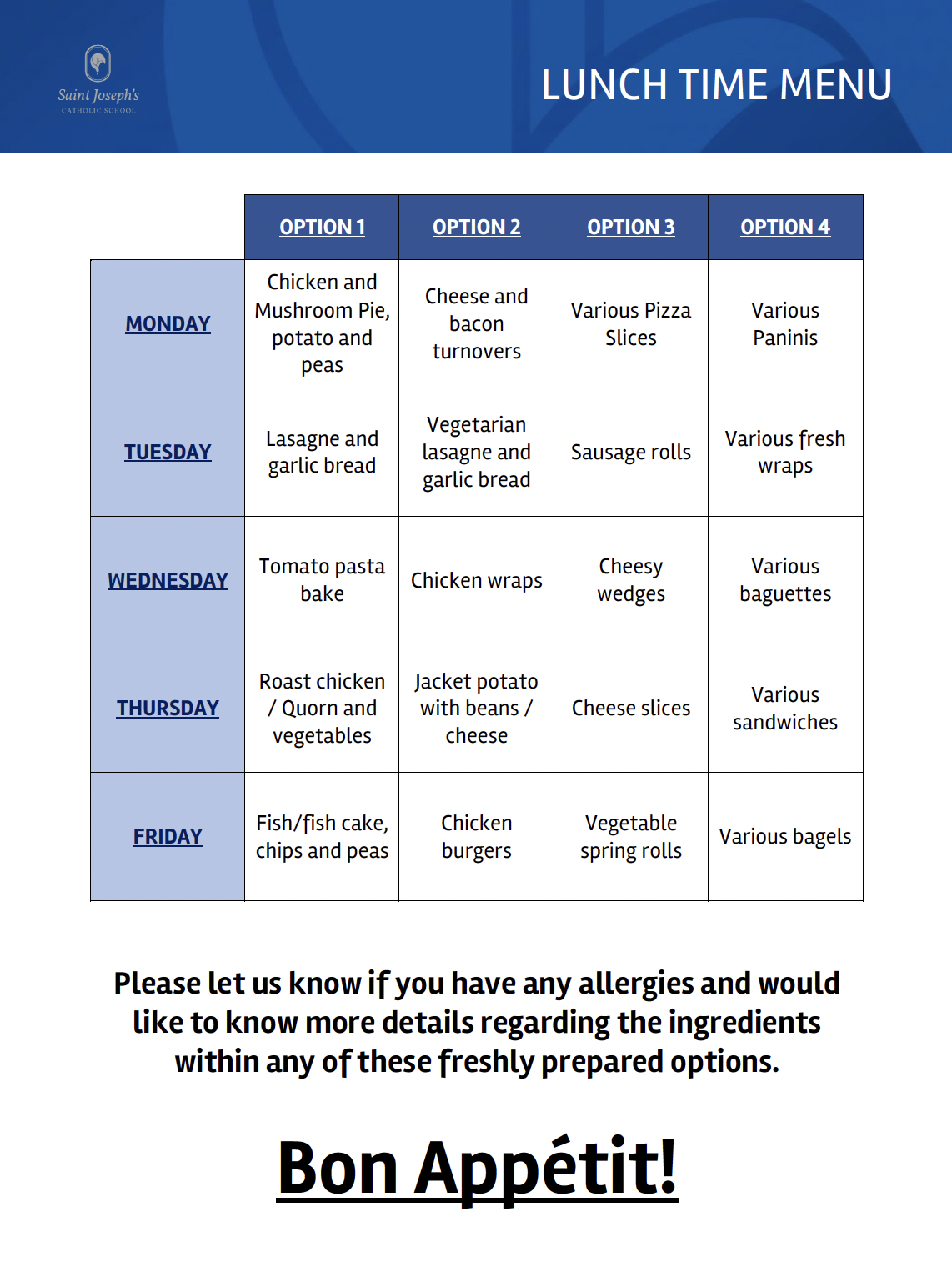 ---
All bread used is wholemeal, all beef burgers are 100% beef and the chicken used in the burgers is chicken fillet. The pizza bases are wholemeal and low fat. The sandwiches and baguettes are made on site and can be pre ordered in advance. We have a good selection of filling using quality ingredients.
Nutrition
We are aware of the risk of added salt and sugar and the detrimental effects a modern day diet could have on our health, so here at St Joseph's we endeavor to keep the our homemade products as natural, wholesome and nutritious as possible and free from additives and preservatives

Useful Links: www.schoolfoodplan.com | www.childrensfoodtrust.org.uk
Free School Meals
Should you require any information on Free School Meals, please see this page.