It is important to recognise that the online classroom is in fact a classroom, and certain behaviours are expected when we communicate with students. These guidelines for online behaviour and interaction are known as netiquette. We have to ensure all stakeholders are aware of the expectations for online learning.
Remote Learning Overview and Commitment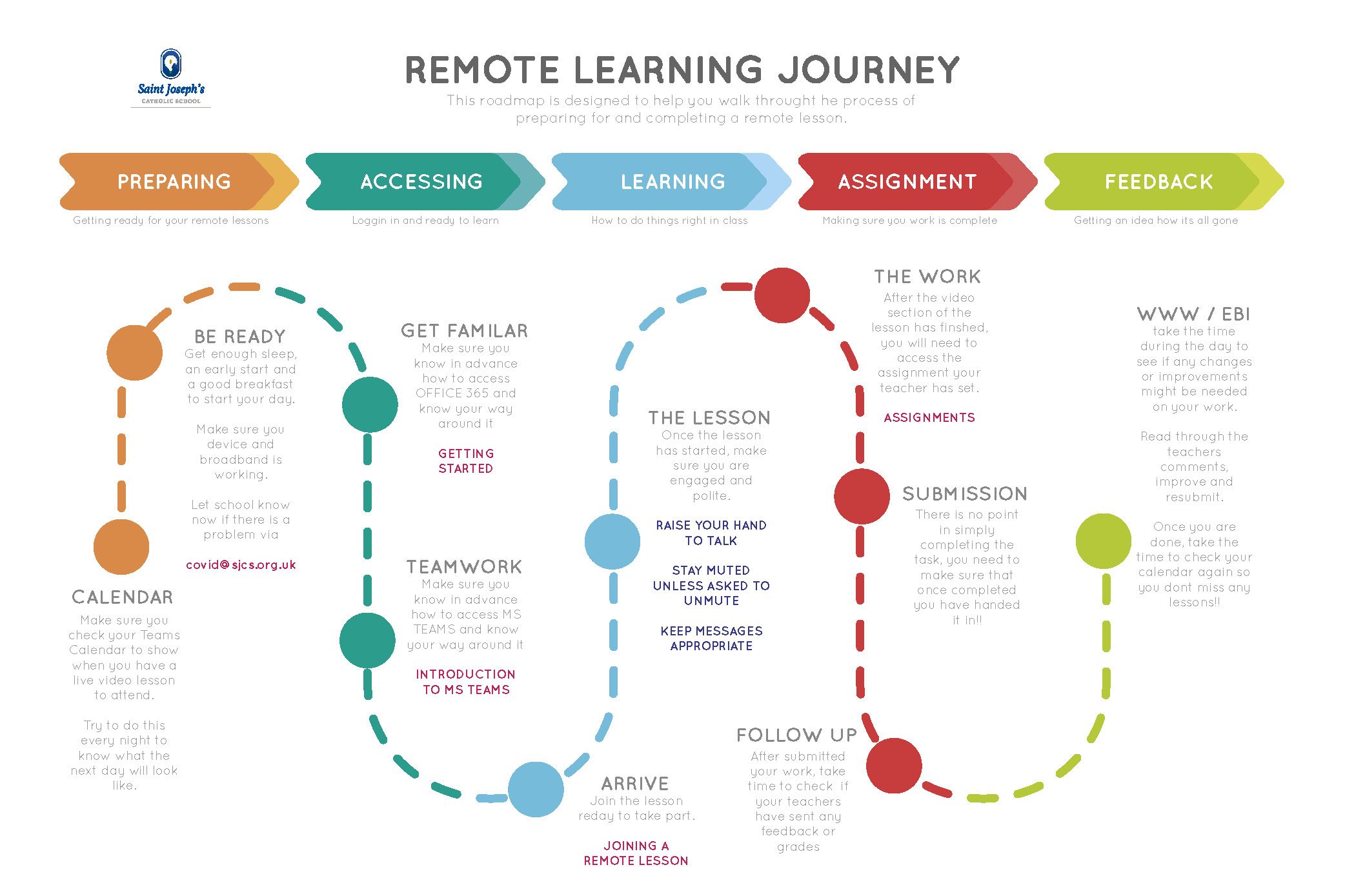 In the event of remote learning, please use the video guides below to help you. Each topic will have a video tutorial showing the process on a desktop computer and one showing it on a mobile phone.

In this section you will watch how to access Office 365 & how to access MS Teams.

You will need your email address which is the same as your school network username with @sjcs.org.uk added to the end, and your school network password; e.g. if your name is Bob Smith your email address is bob.smith@sjcs.org.uk

If you are unable to login, please contact us via itsupport@sjcs.org.uk
introduction to Microsoft Teams
In this section you will learn about the different aspects of Teams and where to find them.
In this section you will learn about to join a lesson online that has been timetabled by your teacher.
In this section you will learn about how to find and complete any work set for you by your teacher.
links to critical applications