GCSE Food Preparation & Nutrition
GCSE Food Preparation and Nutrition is an exciting and creative cooking course which focuses on practical cooking skills to ensure students develop a thorough understanding of nutrition, food provenance and the working characteristics of food materials.
At its heart this qualification focuses on nurturing students' practical cookery skills to give them a strong understanding of nutrition, essential for a healthy lifestyle in today's fast paced world.
Food preparation skills are integrated into five core topics:
Food, nutrition and health
Food science
Food safety
Food choice
Food provenance
The majority of the specification will be delivered through preparation and making activities, which link to the theory that is covered in the course. Students must be able to make the connections between theory and practice and to apply their understanding of food and nutrition to practical preparation activities. The course has a large theory content which is taught to a high level. Students must be aware that this is not just a cooking course as large parts of the course revolve around theory and the understanding and application of this theory.in the 5 areas outlined above.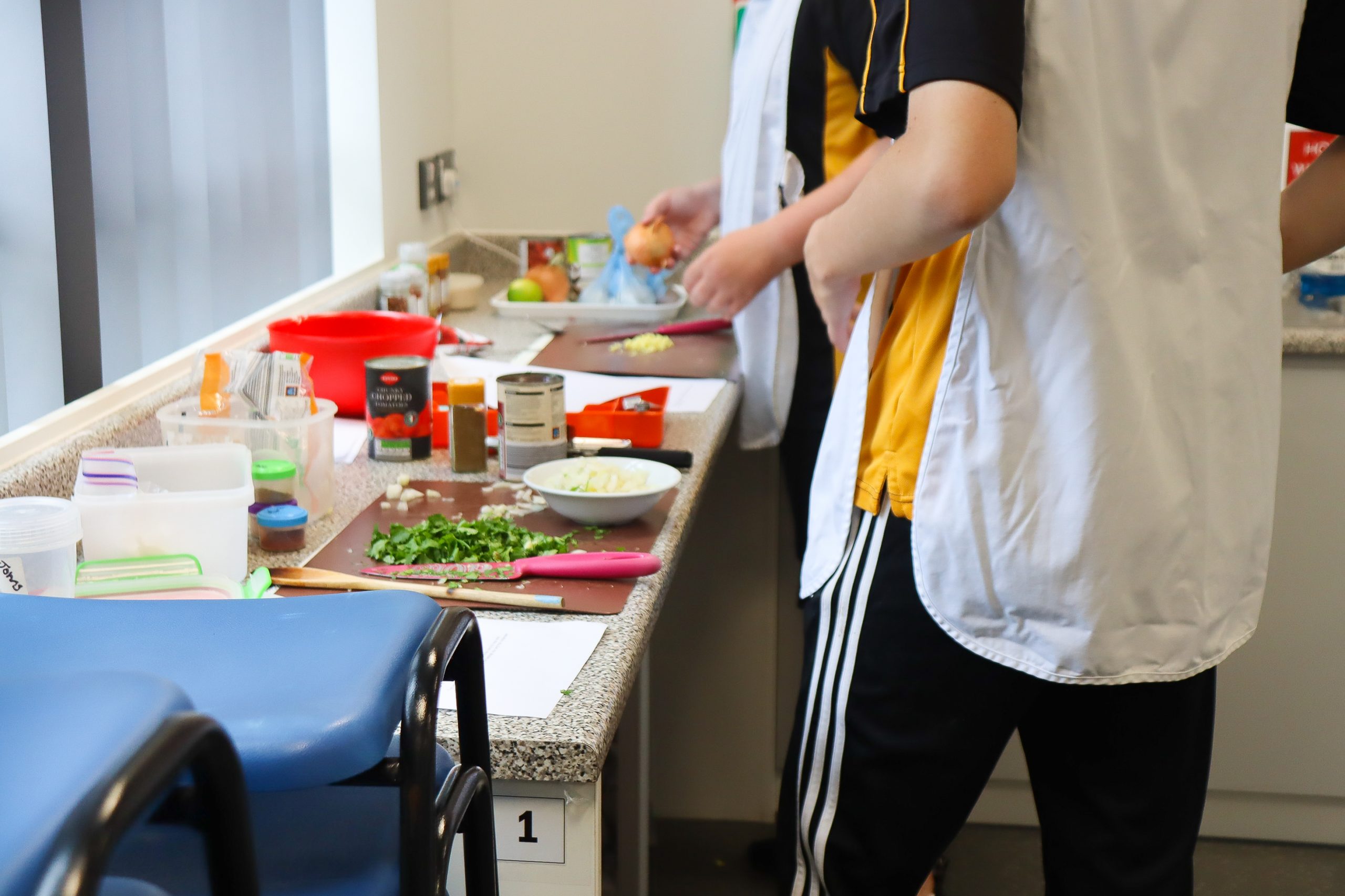 There is a major focus in the subject to focus on equipping students to cook savoury meals that will provide a sustainable and varied diet and this is highlighted by the practical assessment consisting of:
Section 1: Food Preparation and Nutrition
📋 50% of final grade (100 marks)
⏰ 1 hour 45 minute exam

Theoretical knowledge of food preparation and nutrition are assessed in a 1 hr 45 min exam. 20 marks of the 100 are available in multiple choice questions and the remaining 80 marks are distributed in a series of expanding written questions.
Section 2: Non-Exam Assessment
Task 1: Food Investigation
Students demonstrate understanding of the working characteristics, functional and chemical properties of ingredients. This will be presented through a 1500-2000 word presentation including photographic evidence of the practical investigation.
Task 2: Portfolio
Students' knowledge, skills and understanding in relation to the planning, preparation, cooking presentation of food and application of nutrition related to the chosen task. To complete this, student will prepare, cook and present a final, balanced menu in a time of no more than 3 hours. Planning in advance will ensure this will be achieved and will be evidenced through a digital portfolio of work. It is therefore essential that students are cooking regularly at home, now, and throughout the entirety of the course.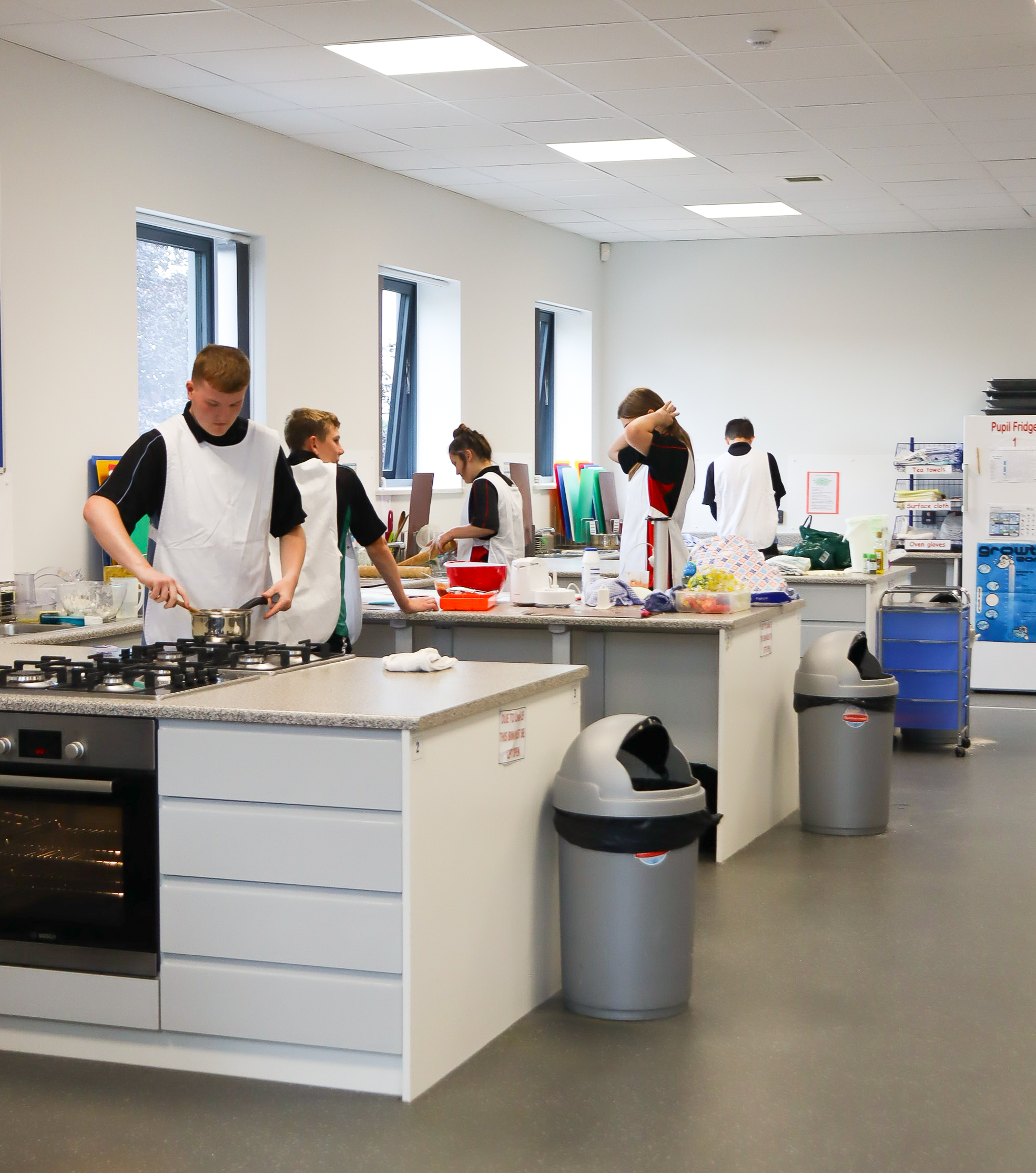 Subject Contact:
Mr. Sibley
Post-16:
Upon completion of the course students will be qualified to go into further study, or embark on an apprenticeship or full time career in the catering or food industries.
Note:
Students will be expected to cover the cost of ingredients used during the course. (Pupil Premium students exempt)