You will enjoy this course if you want to study a subject that involves performing, listening to all kinds of music, composing and using music technology. You will need to be able to play an instrument or sing to be able to complete this course, although you can also perform as a DJ and through using Sequencing software.

The course applies the three interrelated skills of: composing, performing and listening and music analysis.

There are five key areas:
Rhythm and Metre

Harmony and Tonality

Texture and Melody

Timbre and Dynamics

Structure and Form
These given areas are studies of music in 4 different styles, with two set works in each:
Instrumental Music (1700 – 1820): studying works by J.S. Bach and L. Van Beethoven

Vocal Music: studying works by H. Purcell and Queen

Music for Stage and Screen: studying works by S. Schwartz and J. Williams

Fusions: studying works by Afro Celt Sound System and Esperanza Spalding
Component 1
📋 60 marks – 30% of the total marks

Performing – Pupils must perform two pieces of music (one solo and one ensemble) under controlled assessment conditions. The minimum combined performance duration is at least four minutes.
Component 2:
📋 60 marks – 30% of the total marks

Composition – Pupils must compose two compositions under controlled assessment conditions. One is written to a brief provided by the examination board and the other is a free composition set by the student.
Component 3:
📋 80 marks – 40% of the total marks

Appraising – An examination paper comprising of two sections. Section A contains six questions related to the set works, one short melody/rhythm completion exercise and one question on an unfamiliar work. Section B is a piece of extended writing requiring pupils to compare or evaluate one of the set works and an unfamiliar piece of music.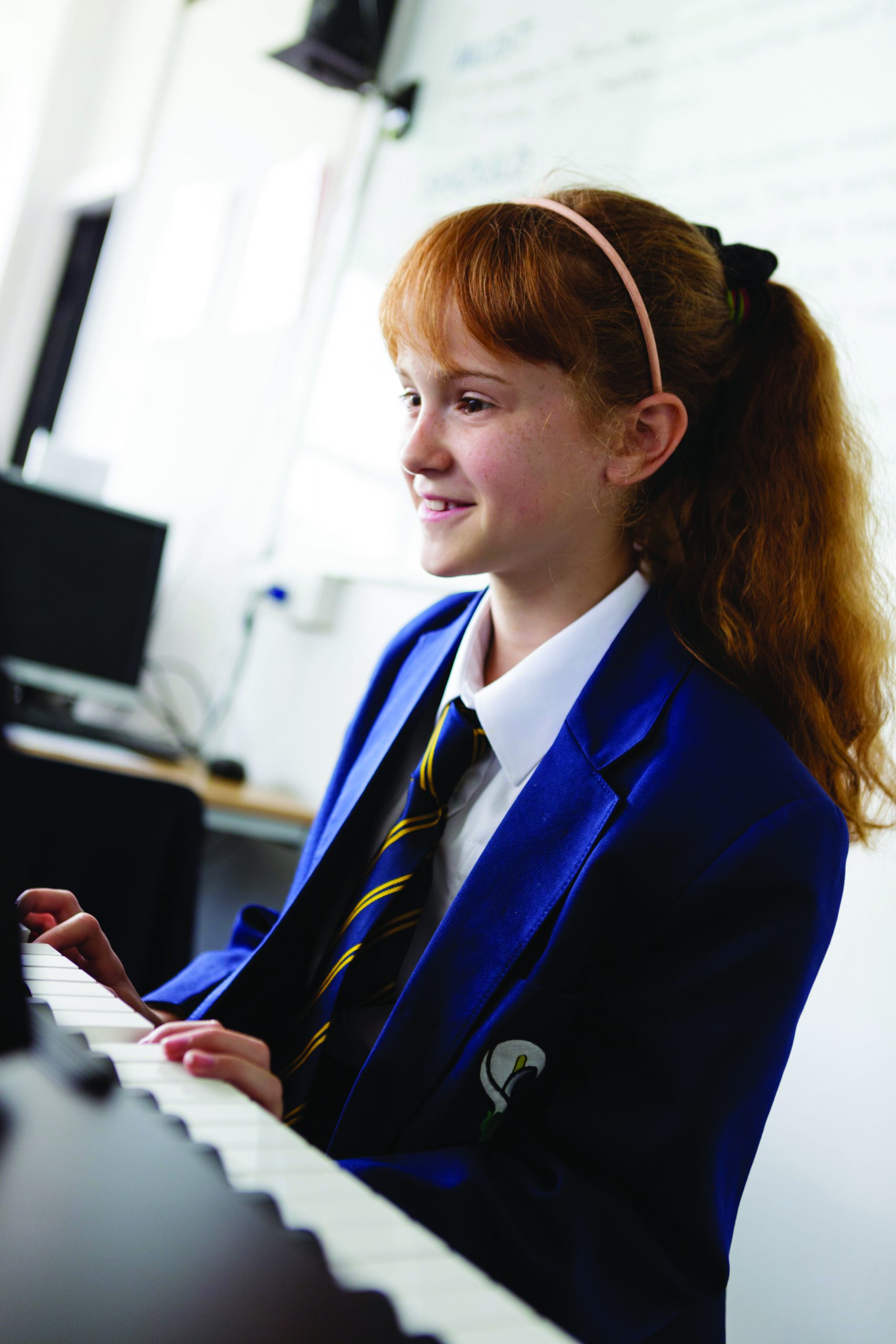 Subject Contact:
Mr. Blakey
Post-16 Academic:
A Level Music (ideally including Grade 5 Theory)
A Level Music Technology
BTEC Level 3 Music
BTEC Level 3 Music Technology
Post-16 Employment:
Musician
Musical Administration
Recording
Broadcasting
Multimedia
Publishing
DJ
Roadie
Making and Repairing Musical Instruments
Teaching
Journalism
Tour Promoter