Published October 15, 2021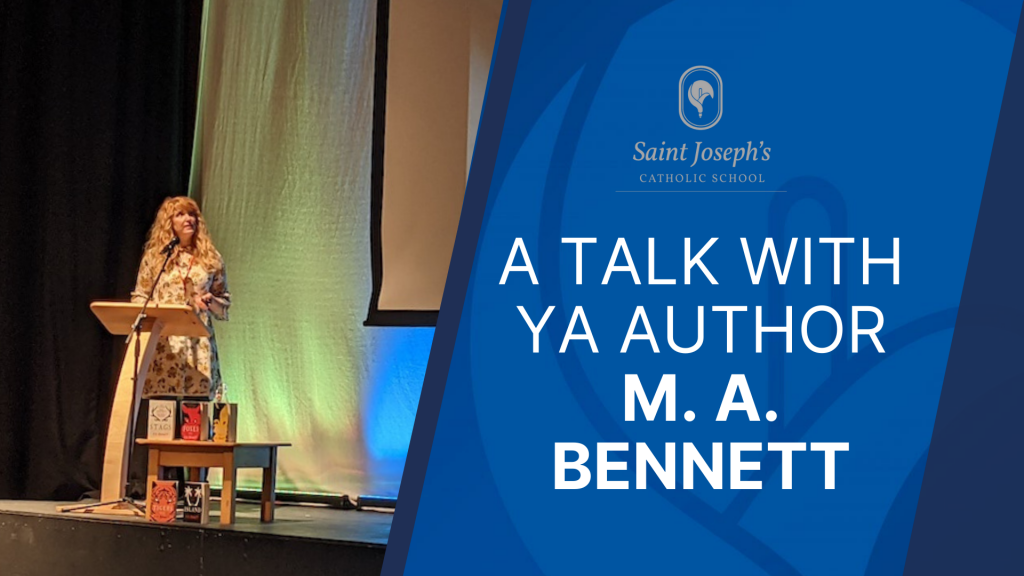 This week (Thursday 14th October), Mrs Fenwick and Miss Clark took a group of book-loving pupils to Godolphin School to attend a talk by YA author M. A. Bennett.
M. A. Bennett is a successful author of several books for young adults, including S.T.A.G.S. which was shortlisted for the YA Book Prize 2018 and won the Salisbury School Book Awards in 2019.
Bennett talked about her love of reading, the authors that influenced her as a young bookworm and when she studied at Oxford University, and what inspired the setting of her book S.T.A.G.S. She showed us some of the real-life schools and colleges that were the inspiration for her fictional creation.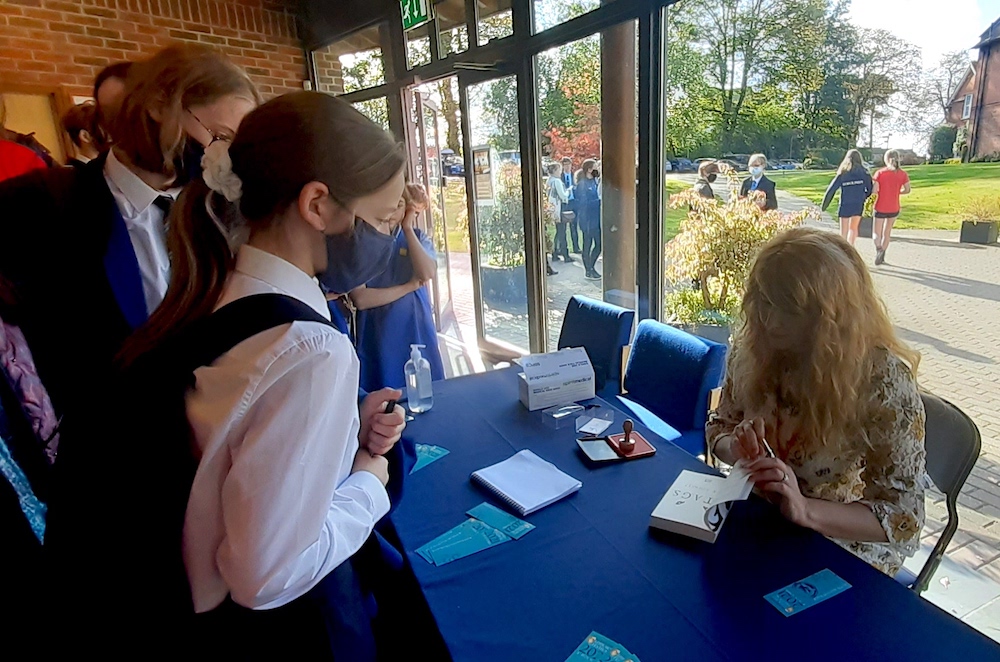 The pupils really enjoyed listening to the talk and were enthusiastic about asking questions at the end! They also had a chance to get their books signed afterwards. On the way back to St Joseph's, they described the experience as "inspirational, engaging, imaginative, and awe-inspiring".
A big thank you to Godolphin School for inviting us, and to M. A. Bennett for giving such a great talk!