Below is a list of assemblies for the 2021-2022 school year, starting with the current term. The weekly assembly timetable is as followed:
Monday: Year 7
Tuesday: Year 8
Wednesday: Year 11
Thursday: Year 9
Friday: Year 10
Term 2 - November–December 2021
Please note that assemblies for the current term are subject to change.
SERVICE - CHARITY
LIFE, DEATH AND RESURRECTION

'In the eyes of the foolish they seemed to have died and their departure was thought to be a disaster, and their going from us to be their destruction; but they are at peace.' Wisdom of Solomon 3:2-3

31st October:
ALL SAINTS

2nd November:
ALL SOULS

Mr Blaho

'Beloved, we are God's children now; what we will be has not yet been revealed. What we do know is this: when he is revealed, we will be like him, for we will see him as he is.' 1 John 3:2


SERVICE - CHARITY
SACRIFICE OF SERVICE ALL SAINTS


REMEMBRANCE SUNDAY

Birthday of Guru Nanak - founder of Sikhism

Mr Bazen

And Jesus said, 'Truly I tell you, no prophet is accepted in the prophet's hometown.' Luke 4:24


HUMILITY
Our Human Rights and Responsibilities, Leadership

16th November:
Saint Edmund of Abingdon

21st November:
CHRIST THE KING

Mr Ford

'When pride comes, then comes disgrace, but with the humble is wisdom.' Proverbs 11:2


HUMILITY
Gift of Life – Thanksgiving - Interfaith

Beginning of Advent

22nd November:
Saint Cecilia Saint Catherine of Alexandria

Mr Bartel

'Humble yourselves before the Lord and he will exalt you.' James 4:10


GENTLENESS
Prejudice and Discrimination

Treatment of others

29th November:
START of ADVENT

30th November:
ST. ANDREW'S DAY

Directors of Learning

'The fruits of the Spirit is love, joy peace, patience, kindness, goodness, faithfulness gentleness and self-control.' Galatians 5:22


GENTLENESS
Jesus – The Light of the World / The true meaning of Christmas
Mary - our true Mother

6th December:
ST. NICHOLAS

8th December:
THE IMMACULATE CONCEPTION OF THE BLESSED VIRGIN MARY

Mr McGuinness

'With all humility and gentleness, with patience, bearing with one another in love.' Ephesians 4:2

TRUTH
Music and us The Birth of our Saviour Award Ceremonies KS3+KS4

13th December:
St. Lucy
The Holy Family
St Stephen, the first Martyr

CHRISTMAS

Mrs Ridley

'Therefore, the Lord himself will give you a sign. Look, the young woman is with child and shall bear a son and shall name him Immanuel.' Isaiah 7:14

TERM 1 - SEPTEMBER–OCTOBER 2021
FAITHFULNESS
New Academic Year and Tree of Values at St Joseph's


Welcome to the school year from the Headteacher; Corridor of Values Awards Explanation

Mr Blaho / Mrs Ridley

'Do not fear, for I have redeemed you; I have called you by name, you are mine.' Isaiah 43:1

FAITHFULNESS
New Beginnings / Welcome from the Deputy Head

'Whoever is faithful in a very little is faithful also in much; and whoever is dishonest in a very little is dishonest also in much.' Luke 16:10


THE BIRTH OF OUR LADY and
15th September OUR LADY OF SORROWS
St Mother Teresa

Mr Bazen

'This child is destined for the falling and the rising of many in Israel-and a sword will pierce your own soul too.' Luke 2:34-35

INTEGRITY

Community Cohesion and working together within our Parish/Diocese – Theme of the Stewardship / Environment

18-20th September: ROSH HOSHANAH - Jewish New Year


21st September:
St. Matthew, Apostle, Evangelist

24th September:
Our Lady of Walsingham

Mr Rooney

'As Jesus was walking along, he saw a man called Matthew sitting at the tax booth; and he said to him, 'Follow me.' And he got up and followed him.' Matthew 9:9

INTEGRITY

Universal Church – our opportunities within school - Youth work + Workshops + SVP / Environmental Group / Chaplaincy Group etc.

27th September:
St. Vincent de Paul

29th September:
Saints Michael, Gabriel and Raphael, Archangels

1st October:
St Therese of the Child Jesus

Mr Blaho / Deacon John Detain / Mrs Le Ray

'Which of these three, do you think, was a neighbour to the man who fell into the hands of the robbers? He said, 'The one who showed him mercy.' Jesus said to him, 'Go and do likewise.' Luke 10:36-37

DIGNITY
Charities - Christmas Child appeal – Shoeboxes preparation for whole school involvement


4th October:
St Francis of Assisi

7th October:
Our Lady of Rosary

8th October:
YOM KIPUPUR



9th October:
Saint John Henry Newman

Mrs Nobis

'They asked only one thing, that we remember the poor, which was actually what I was eager to do.' Galatians 2:10

DIGNITY
Rights and responsibilities. RESPECT – caring for ourselves / others / environment Generosity


HARVEST FESTIVAL

13th October: SUKKOT - HARVEST
+ Saint Edward the Confessor, King

15th October:
St Teresa of Avila

18th October:
Saint Luke, Evangelist


Directors of Learning

'In him you also, when you had heard the word of truth, the gospel of your salvation, and had believed in him, were marked with the seal of the promised Holy Spirit.' Ephesians 1:13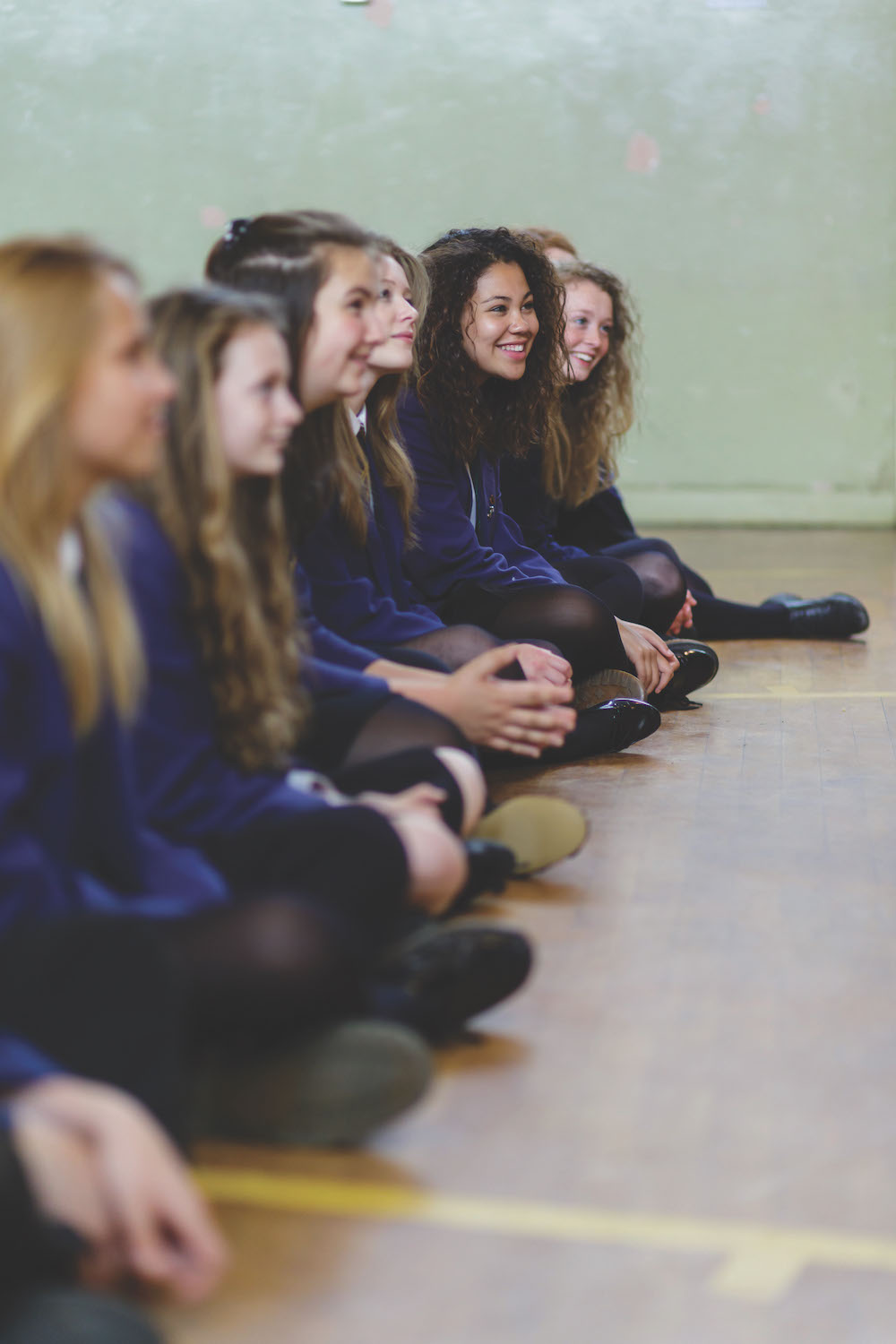 ---
SCHOOL ASSEMBLy recordings
Here are recordings of some of our best school assemblies.
THE VALUE OF INTEGRITY
20th September 2021
This term, our Assistant Head teacher Mr. Rooney presented students with an excellent assembly about integrity, which is one of the key values of our school.

In the assembly, My. Rooney explained what integrity means and why it's such an important value to uphold. He uses the parable of The Sheep and the Goats as an example of the importance of integrity.