Published November 16, 2023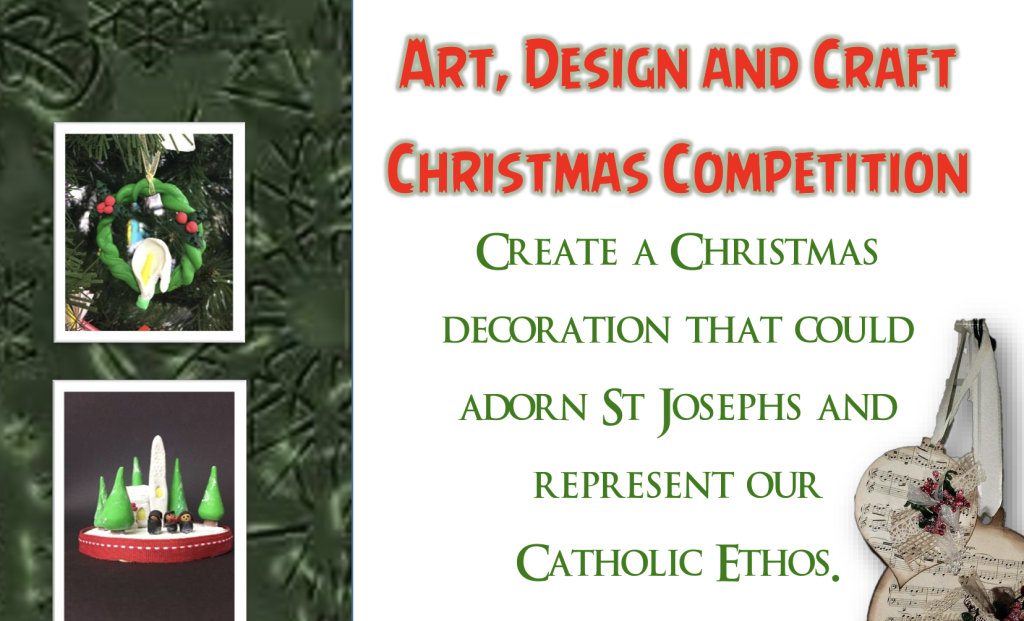 This Christmas, we're encouraging all of our pupils to create a festive decoration that could adorn St Joseph's and represent our Catholic ethos.
There will be a prize for the winner in each year group, and you can use any material, size, and technique you like to produce your Christmas decoration.
Here are some of the things to consider…
Our Corridor of Values – have a look at the values along the wall and see if they inspire you!
Our school's Catholic faith, or your own faith – does your decoration represent this?
Materials it could be made out of or decorated with – use your imagination and see what you can come up with!
The deadline is 14th December. Please make sure it has your name and form group on it, and hand it in to Mrs Miles in Room 3. Winners will be announced in the end of term assembly. If you have any questions, please see Mrs Miles.
Good luck, and happy creating!