Published July 1, 2022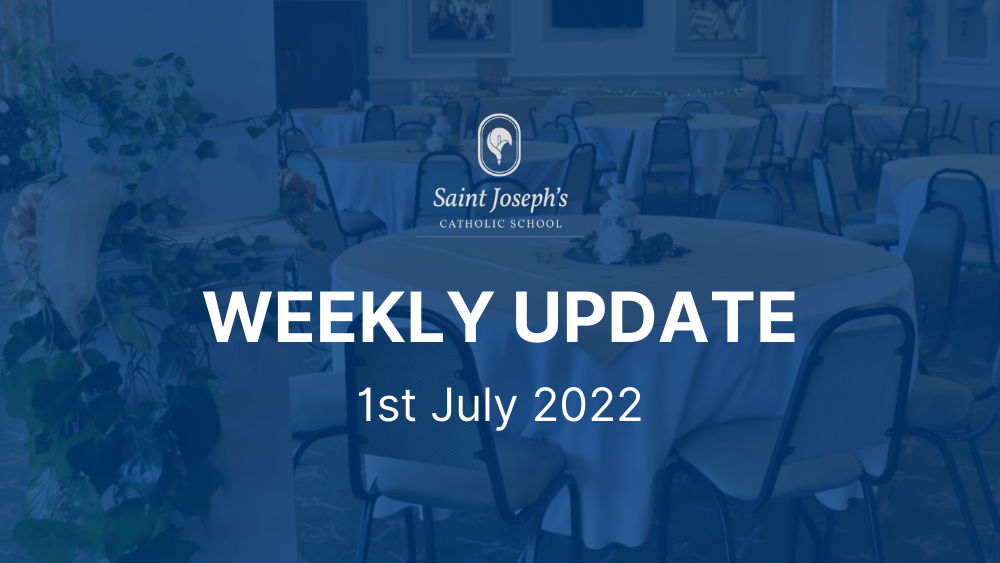 Poignant Week
This has been a very poignant week for the school – we ran two of our biggest events of the school year for the first time since 2019. On Wednesday we welcomed just shy of 250 Year 5 pupils to school (this was the first time in our history we've had to close the bookings pre-event!) to have an experience of a day at St Joseph's. For some of those pupils it will be their first day with us and they'll return in just over a year to become part of our community in earnest.
On the other end of the scale, on Thursday, we held our prom and it was a fitting and lovely send off for our delightful Year 11 pupils.  It got me thinking about how quickly time passes by and particularly at secondary school; the 5 years really does fly by! Prom photos will be shared with Year 11s soon.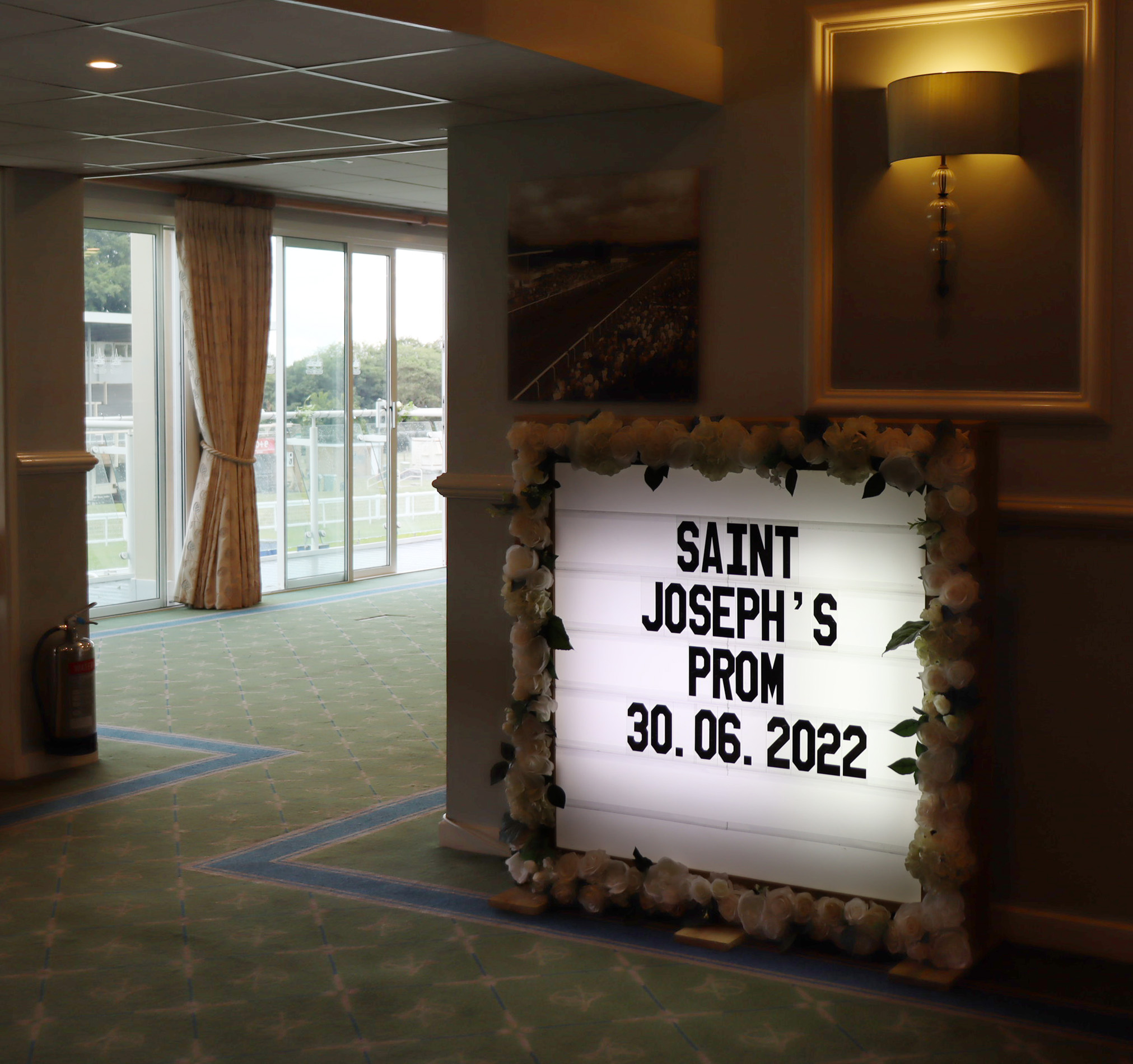 Year 10: Work Experience Week
This week has been work experience week for Year 10. This year has been unprecedented in terms of arranging work experience – many employers have declined approaches for a variety of reasons mostly all linked to the pandemic. Half of the year group was successful in securing a placement and have been busily beavering away and discovering the joys of employment!
The other half of the year group has been in school undertaking a two-day Work Experience workshop led by Annette Holdsworth Employer Engagement Enterprise Coordinator for Wiltshire Council. The days featured presentations from various speakers on Apprenticeships and Marketing and the pupils were tasked with working in teams to create a Campaign Design to promote Apprenticeships.
On day two, the Year 10s delivered fantastic presentations of their Campaign Design to a team of judges (mini-Apprentice style presentation)! It was excellent to see them grow in maturity and to deliver such engaging presentations! They also had an experience of what it is like to work in education as they excelled in chaperoning and assisting nearly 250 Year 5 pupils on our Year 5 Taster Day on Wednesday!
End of Year Exams & Reports
The end of year exams have come to an end in most subjects for Years 7-9 and teachers are eagerly marking through the papers keen to see how well their pupils have performed. We'll be collating all the assessment data over the next couple of weeks ready to include in End of Year reports which will be sent out towards the end of the term – these will include an End of Year Exam grade as well as an indication of how pupils are performing against their target grades.
Year 10 will be having a set of mock exams early in September to help set them up for the all-important final year!
Uniform & Blazers
We rightly relaxed the necessity to wear a blazer when we were experiencing temperatures of 28 degrees and above. With the temperature returning to much more bearable levels, pupils are expected to be wearing their blazers again now. They have been reminded this week and we thank you for your support with reminding them too!
Enrichment Experiences
The enrichment experience brochure has been shared with pupils via SMHW and also earlier in the week with parents via email. The days promise to provide some enjoyable and varied experiences for the pupils. Please remember that activities involving a payment need to be booked through School Gateway, and free events need to be booked by the pupils through the link that has been shared with pupils via both SMHW and Teams.
Celebration Evenings
We're really looking forward to welcoming you back into school for the Celebration Evenings! They will begin at 5pm and run for approximately 45 minutes with refreshments served afterwards in the canteen.
Please remember to confirm your place using the links below:
Coming Up
Sports Day: Tuesday 12th July
Race for Life: Wednesday 20th July – sponsor forms are with pupils!
Achievement Points Race
1st Place: Margaret with 53,130 points
2nd Place: Teresa with 48,627 points
3rd Place: Vincent with 47,296 points
4th Place: Francis with 42,651 points
Have a lovely weekend!
Mr Rooney