Published November 15, 2021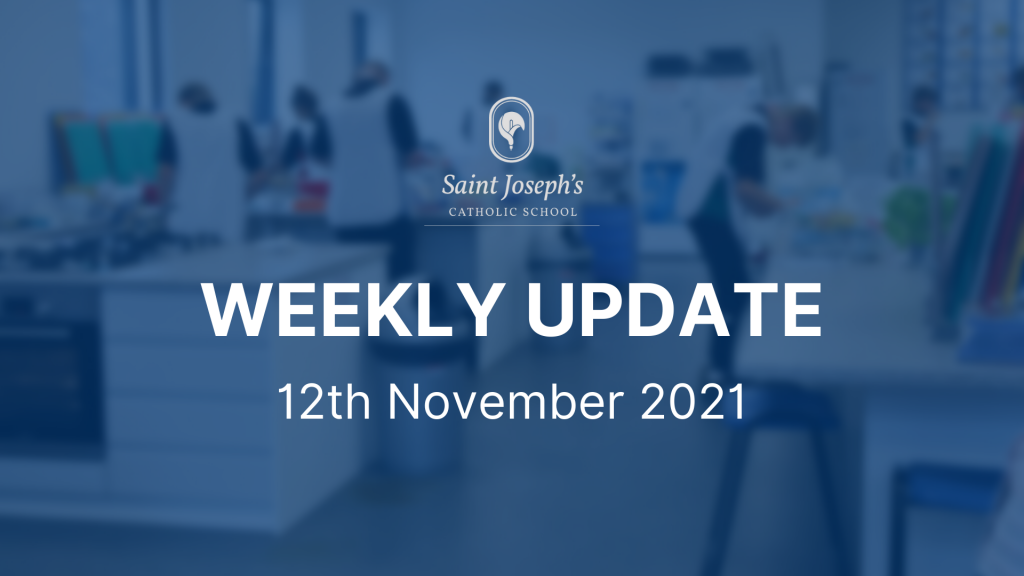 All weeks are busy, but last week's felt even busier! We had vaccinations, CAT4 tests, Remembrance Day reflections and displays, SMHW clinics, a Year 10 parents' evening and the usual clubs and lessons! It's true what they say, time flies when you're having fun.
Uniform
The return to full school uniform has seen the vast majority of pupils looking smart, and I have had conversations with many parents on how good it is to see everyone looking smart again. However, we are starting to see a few hoodies and trainers creeping back in. These are not uniform, and we would be very grateful if you could reinforce this at home prior to your child coming to school – the team work really does help!
TD Day
A quick reminder of a date in the calendar. As stated on the calendar circulated at the start of the year, Friday 26th November is a TD Day and school will be closed for all pupils – a perfect chance for them to get a start on the Christmas shopping for you!
Clubs Link
Please click here to see all the clubs that are currently on offer at school (both lunchtime and after school). These include PE clubs and subject areas, and in addition, GCSE booster sessions for Year 11.
Happiest Minute of the Week
As many of you will be aware from lockdown learning (and hopefully because your children have told you!) we celebrate a Happiest Minute of The Week each week on a Friday where we celebrate all the good and kind acts that our community does throughout the week.
This is now recorded on our website, so please do click here to see last week's nominees!
Confidence Booster Club
Calling all parents, Wiltshire's Family and Community Learning group have got a number of confidence courses coming up.  If you'd like to find out more, please see this flyer for dates and times for the following courses:
Learn to increase self-confidence and self esteem
Identify pathways forward to securing employment or continuing education
SMHW Clinics
This week, we held 5 SMHW clinics (one for each year group) to help any pupils having problems accessing SMHW. They are now all well aware of how to login to SMHW using Office 365, which means they do not need a SMHW pin or to remember their SMHW login details. This 'single sign on' method is a fool proof and future proof way of logging in.
Remembrance Day
We marked Remembrance Day on Thursday with a 10-minute reflection beamed into classrooms via the magic of Teams. Two of our Head Students led us in the reflection by reading an extract from a well-known poem and closed the session in prayer. The two-minute silence was impeccably observed and showed the great levels of respect that our community has for those who served and those who have paid the ultimate sacrifice.
There was also a beautiful display created by Yr7 & 8 which is in reception (images have also been shared on our Twitter feed – @sjcssalisbury).
Achievement Points Race
No change at the top as Margaret consolidate their position!
1st – Margaret: 16,534
2nd – Vincent: 15,473
3rd – Teresa: 14,876
4th – Francis: 13,389
Keep the points coming!
Mr Rooney