Published January 7, 2022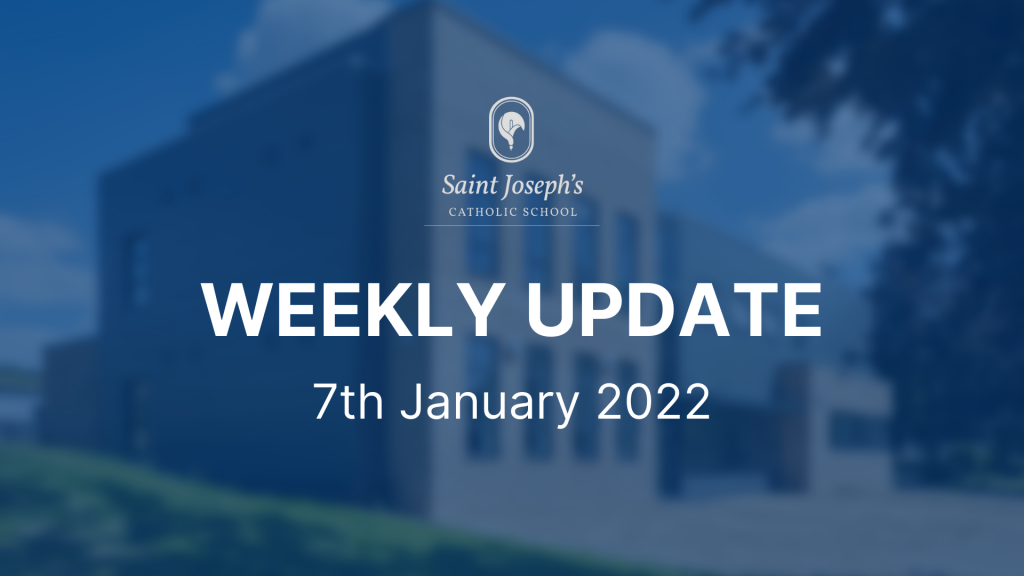 Firstly, I hope that you all had a lovely Christmas and that you had time to relax and enjoy as a family.  I'd also like to wish you all a very Happy New Year and hope that it brings us all back to normality as possible!  The rumblings in the media seem to be indicating that within a couple of months we'll be able to 'live with Covid' – let's hope that this is the case!
Like the school week this week, this update will be a shorter than normal!
Covid Measures
Masks in School
As per the government announcement at the start of the month, pupils are expected to wear face masks not only in communal areas but also in classrooms. I'm very pleased to announce that, as inconvenient a measure as it is for teaching and learning, the pupils have taken it in their stride as we have seen time and time again over the past two years. Please do ensure that your child continues to bring their own mask to school. We do have some spare masks that can be given out should children need a replacement (ie. Their mask breaks during the day) but this should be very much the exception rather than the rule.
Ventilation & Coats inside
To improve ventilation in classrooms and around school, we are opening windows. As the cold bites, this obviously makes the learning environment a little colder than we are accustomed to. With this in mind, pupils are permitted to wear their coats inside over their blazers.
Testing
This week we have managed to LFD test all pupils in school who have previously given consent. As per government guidelines, this will be the only onsite test to be conducted. From this moment on, testing twice a week at home will become the norm again.
Nationally 1 in 15 people currently have Covid. As a school we are significantly below this figure and hence, thank you for all of your support to keep everyone safe. Please keep on testing at home!
Please ensure that you help us to keep as covid free as possible by religiously following these guidelines.
We are awaiting a delivery of LFD kits next week and once we have them, they will be distributed to your child. At present testing kits are very hard to come by so please do ensure that your child presents them to you.
Please note that from Tuesday 11th January there are some changes regarding positive lateral flow device (LFD) results: Confirmatory PCR tests will be temporarily suspended for positive LFD results. This will mean that anyone who receives a positive LFD test result will be required to self-isolate immediately and will not be required to take a confirmatory PCR test.
Year 11 Parents Evening
Following the mock examinations last half term, Year 11 have a virtual parents' evening on Wednesday 12th January from 4pm-7pm. Information on how to book online appointments and access appointments has been sent out on a separate communication. Appointments for all teachers are now available for booking.
Enrichment
Internal school clubs will continue as planned but there will be no mixing of year groups at clubs for the next two weeks until we have a clearer picture of transmission rates in our local community.
Achievement Points Race
Here's the first leader board of 2022:
1st Place – Margaret House with 22,991 points
2nd Place – Vincent House with 22,165 points
3rd Place – Teresa House with 20,748 points
4th Place – Francis House with 18,903 points
Have a lovely weekend!
Mr Rooney