Published June 10, 2022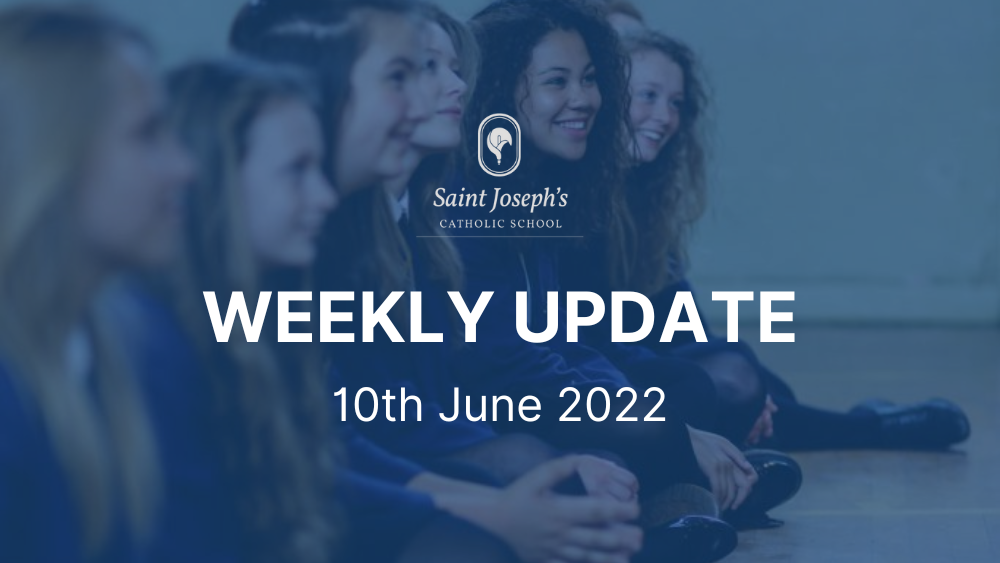 Dear parent/carer,
I hope that you had a lovely extended bank holiday weekend last week and that you were able to take advantage of the glorious weather!
Year 11
Year 11 continue to show dedication and commitment to their public exams. We made this decision this week that the last full day that Year 11 pupils will spend in school is next Monday. Following Monday, they will be on study leave and attending only for their exams. They will, however, be expected to attend Teams sessions for their timetabled lessons in subjects where they still have exams to complete.
In addition, our traditional Year 11's Leavers Breakfast will be at 9.15am on Thursday 16th June, Prom will be 19:00 to 23:00 at Salisbury Racecourse on Thursday 30th June. Tickets for prom are available via School Gateway or through Mrs Scott.  
Tesco Food Technology Workshop
On Thursday, we welcomed Tesco to school to hold a workshop with our Year 10 Food Technology pupils. They demonstrated fish and chicken skills to our GCSE pupils. It was a great workshop and the pupils benefitted greatly from seeing the professionals sharing their skills and knowledge. There are photos on our Twitter feed @sjcssalisbury.
Year 10 English Speaking Exams
From Wednesday through to the end of today, Year 10 have also been taking their English speaking exams. There has been a huge variety of topics being discussed from truck racing to scientific mega structures! Mrs Maher & Miss McFarlane have been blown away by some of the talks and have been incredibly proud of the pupils!
Term 6 PE Extra-Curricular Clubs
This term's PE clubs are as follows:
Lunchtimes:
Monday: 4A & 4B – Games Box
Tuesday: 4B GCSE Dance
Wednesday: 4A – Games Box
Thursday: 4A & 4B – Just Dance
Friday: House Comp
After School:
Tuesday: Athletics Club & KS3 Tennis
Wednesday: Rounders & Cheerleading
Thursday: KS4 Tennis
Promoting Fostering in Salisbury
This June the Wiltshire Council fostering team is putting the spotlight on the Salisbury area and asking people to consider fostering to provide more children in care in the area with a home. The fostering team is putting up posters in the town, sharing leaflets and will be available to chat at Salisbury Charter Market, Salisbury Market Place on Tuesday 14 June from 9am to 2pm and on Tuesday 28 June from 9am to 2pm. The team will also be at The Market Place, Guildhall Square Salisbury on Sunday June 26 from 10am – 4pm to answer questions for all stages of enquiry – from people who just want to know more to those that are seriously considering fostering.
For those unable to visit these events there will also be an online information session on 30 June at 7pm on this link. Please be aware you will need to have downloaded the Microsoft Teams App to join the online meeting.
The team has also put together a very short film on fostering for Wiltshire Council which you can watch here. 
End of Year Exams
As you will be aware from previous weekly updates, end-of-year exams are just around the corner for Year 7 – 9 pupils (a two-week window commencing Monday 20th June – teachers will inform the classes which lessons they will use for the exams).  The pupils can find the revision guides, revision technique presentation and a revision planner on SMHW and also on our revision page.
Year 10 will also be able to find a revision techniques PowerPoint and revision guide on the exam section of the website and on SMHW.  As mentioned previously, Year 10 will be taking end of year assessments in classrooms before the work experience week and then will be sitting formal mock exams in September in the school hall – their Subject specific revision pages will be tailored for the September mocks and will be available following the work experience week.
Coming up next week:
Monday: Year 11 last full day in school
Thursday: Year 11 Leavers' Breakfast, Yr10 GCSE Art mock exam
Friday: Year 10 GCSE Art mock exam, Year 8 STEM visit to Sparsholt College
Achievement Points Race
1st place: Margaret with 49,828 points
2nd place: Teresa with 45,681 points
3rd place: Vincent with 44,843 points
4th place: Francis with 39,900 points
Have a lovely weekend!
Mr Rooney