Published May 4, 2023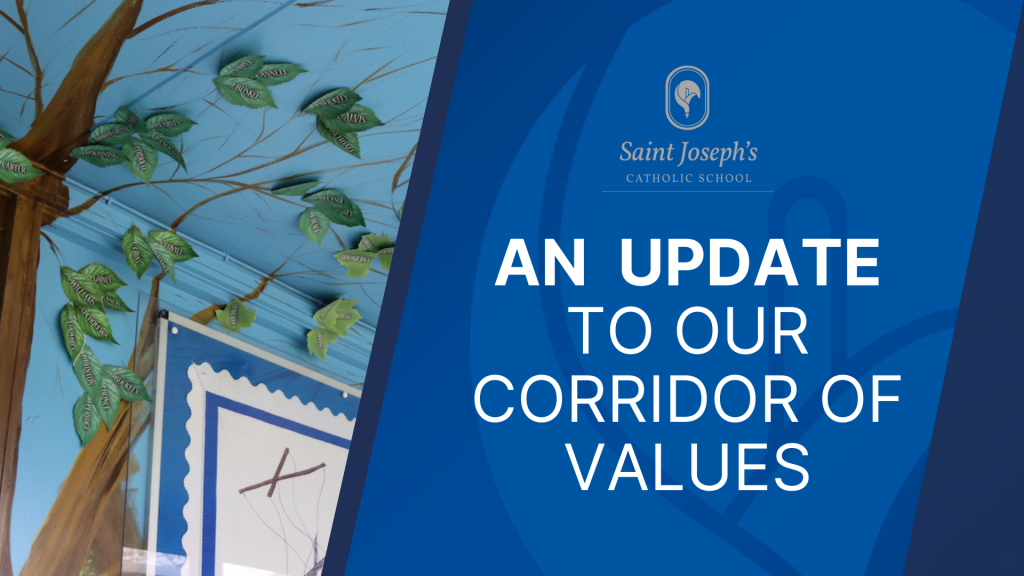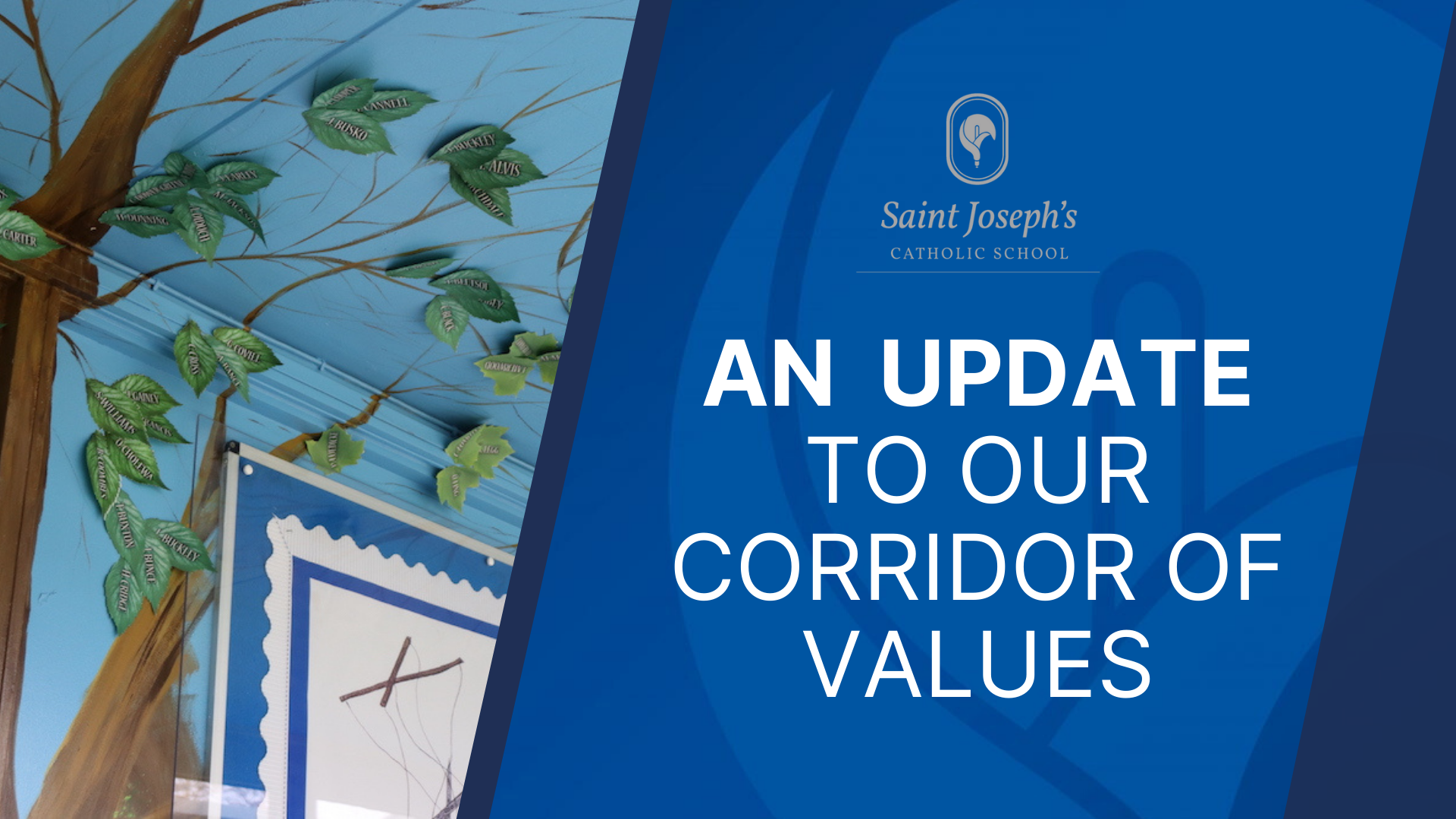 We have been busy updating our Corridor of Values this year by adding more of our pupils' artwork representing our school's key values, some beautiful tree murals, and adding 'legacy leaves'!
These leaves display the names of our past pupils who will always be a part of our community, hearts, and our success as a Catholic school. We always think of them and their contribution to society as they move into their next stage of education or employment. Every past member of our school is still valued and part of our family, and we are delighted to include them as part of the decoration of this central corridor at the heart of our school.