Published October 6, 2023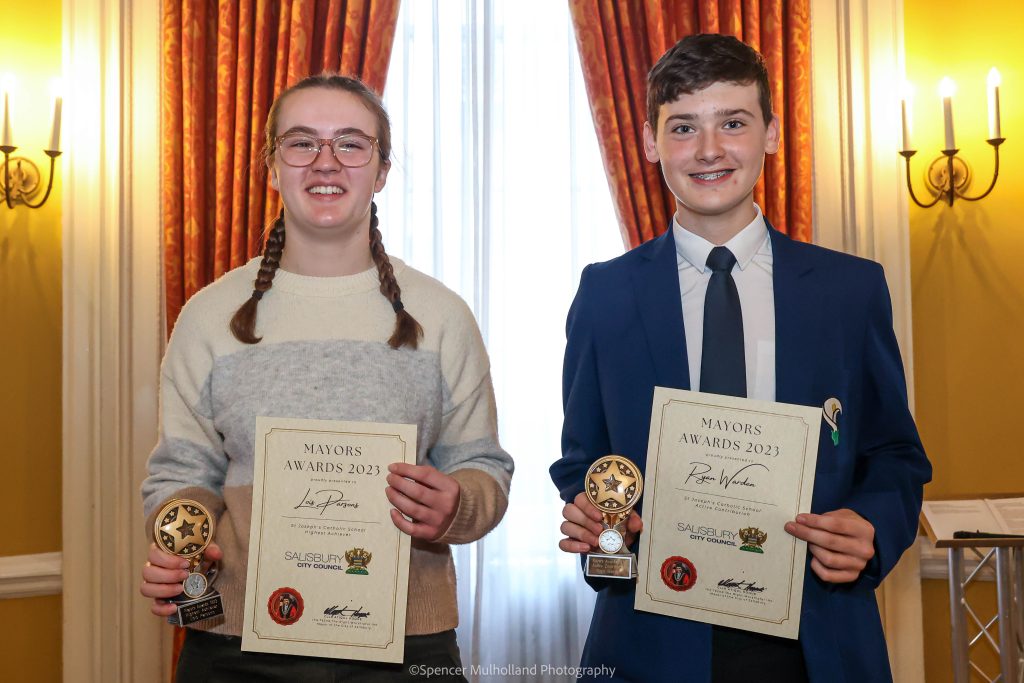 Congratulations to two of our pupils, Lois and Ryan, for receiving prestigious Mayor's Awards for Outstanding Academic Achievement and Community Contribution respectively.
The Mayor of Salisbury, Cllr Atiqul Hoque, hosted the first Mayors Awards event on the evening of Thursday 5th October at the Guildhall, Salisbury.
The Mayor presented awards to 11 students from 5 local schools in recognition of their hard work and achievements.
Cllr Atiqul Hoque said: "I'm delighted to introduce this first ever Mayors recognition award, I'm hopeful that this is something our future Mayors will continue and make a yearly event. It was a pleasure to give awards to these hard-working young people and I have no doubt that they will do great things in the future."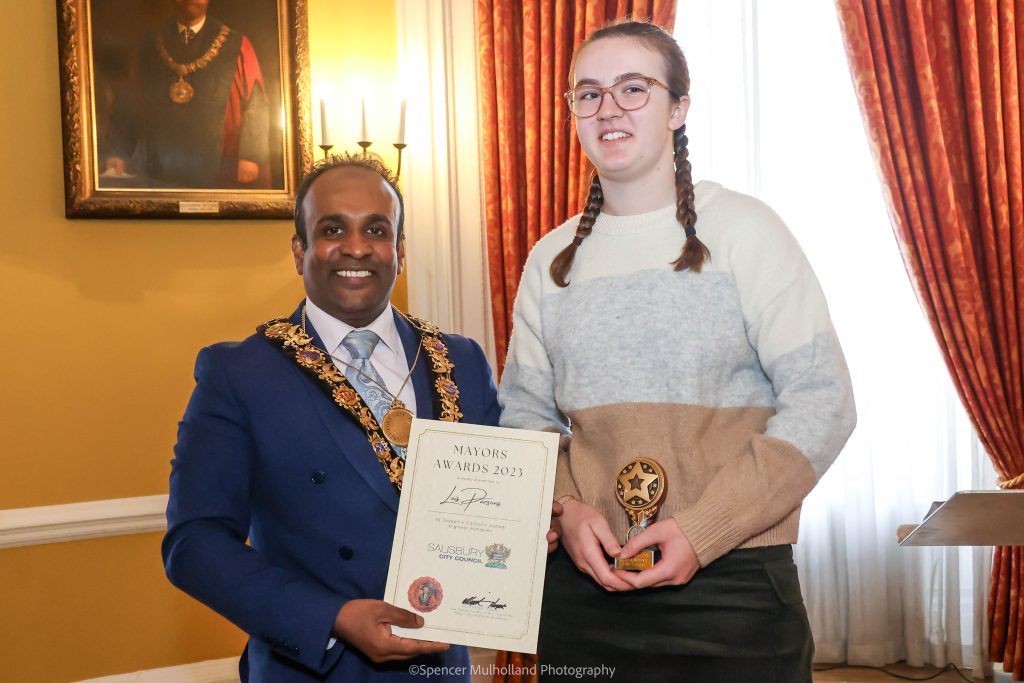 Lois, who receieved her award for Outstanding Academic Achievement, achieved outstanding academic success, exceeding her target grades in several subjects, to collect a set of results for which she should be very proud. She achieved this whilst being an active member of the St Joseph's Community both as a prefect, undertaking daily responsibilities around school.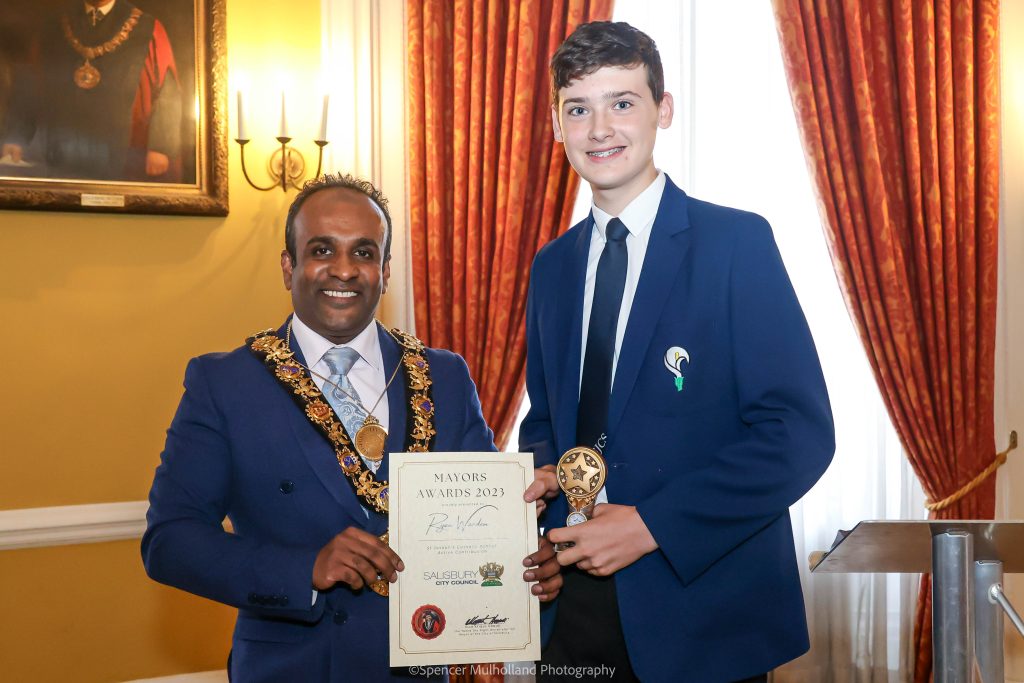 Ryan, who received his award for Outstanding Community Contribution, is a prefect, anti-bullying ambassador, member of Pupil Parliament and has helped to organise and fundraise a number of charitable events in school including the Colour Run at the end of term to help promote inclusion and diversity at St Joseph's. He serves as a role-model to younger pupils and plays an active part in representing the school at open evenings.
Congratulations to Lois and Ryan – we're incredibly proud of their achievements!